Soccer Cup 2023: Football Game
1.21.3.2
Football Game – A Digital Football Extravaganza
Are you a passionate football enthusiast? Looking for an immersive and realistic football gaming experience? If yes, then you will find this football game to your liking. Soccer Cup 2023 is a fascinating game in which you get to play soccer and compete in various prestigious leagues and tournaments. It brings football gaming to a whole new level and offers you a gameplay experience that rivals some of the best console games. You get to play full-fledge soccer matches in which your aim is to score more goals than your opponent team. Moreover, you will get to showcase your footballing skills in a variety of mini-games that are designed to test your dribbling, passing, tackling, and shooting accuracy.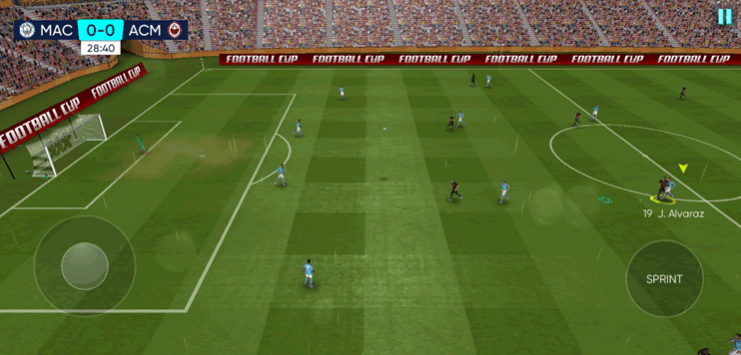 Soccer Cup 2023 has immersive gameplay that hooks you in from the moment you begin playing. The graphics are crisp, vibrant, and highly detailed. Everything from movements of the players to the animations looks incredibly lifelike. The attention to detail in this game is remarkable, and it significantly enhances the overall gaming experience. Unfortunately, the sound in this football game is not quite on par with the gameplay and graphics. Still, the sound effects during matches, such as the crowd cheering and the sounds of the ball hitting the post, are well-executed and add to the realism. The controls are intuitive, making it easy for both casual and seasoned gamers to pick up and enjoy. Swiping and tapping are used for dribbling, passing, and shooting, which adds a layer of tactile satisfaction to the gameplay.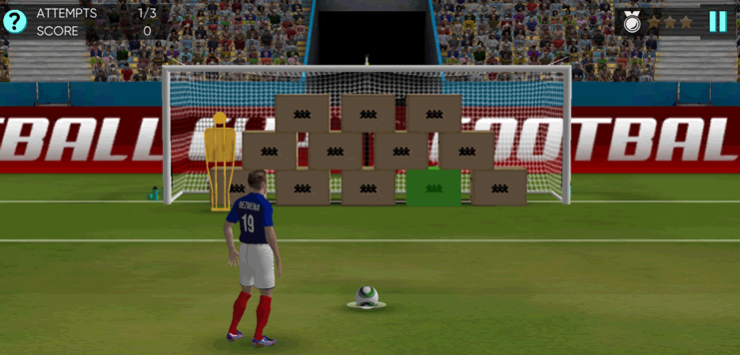 This football game has a comprehensive tutorial that covers the basics of the game. You will get to practice all the facets of the game that are going to be needed when playing actual matches. The tutorial comprises of various mini-games that have simple objectives. You need to achieve the objectives to complete each mini-game. After completing all the mini-games in the tutorial, you will earn a trophy that will be on show in the trophy room. You can further enhance your footballing skills in the daily challenges mode. This mode is designed almost similar to the tutorial but has more advanced mini-games. Moreover, completing objectives in this mode grants you points. Scoring the highest number of points in each mini-game will get you the top spot on the leaderboards.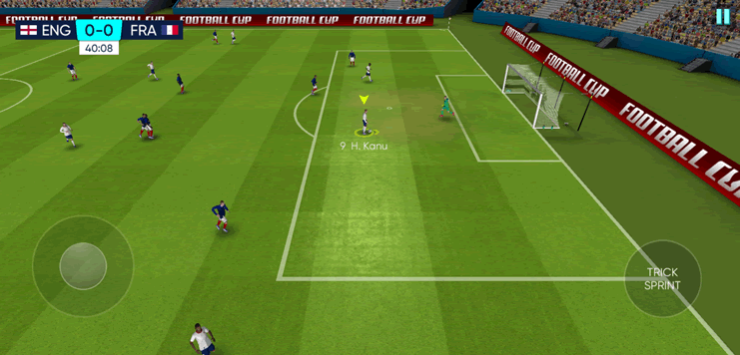 Soccer Cup 2023 offers a variety of game modes. You can choose to play quick matches, participate in leagues, and even tackle a comprehensive career mode. This variety ensures that players of all preferences are catered to. The career mode is particularly engrossing, allowing you to take your team from the bottom of the football ladder to the pinnacle of success. The AI is challenging but not frustratingly so, and the difficulty can be adjusted to suit your skill level. You have the option of customizing the names and the kits of your team as well. There are also a variety of events that you can participate in. These events range from the World Cup to the Champions League and even the Euros.
Features:
Multiple game modes
Comprehensive tutorial for learning basics
Achieve success with a team in the Career mode
Daily challenges mode with various mini-games
Play matches between nations and clubs in Quick match mode
Participate in various footballing events
Score lots of goals and win various trophies
Conclusion:
Soccer Cup 2023 is a game for football fans who want to play the beautiful game on their phones. It allows you to play soccer matches between clubs and nations and score lots of goals to win trophies. You will have loads of fun showing off your dribbling and shooting skills in this football game.
RELATED PROGRAMS
Our Recommendations
---
---
---
---